Planned Giving

J. Edward Berk Alumni Medical Education Center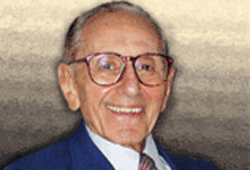 As a founding faculty member in UCI's newly formed College of Medicine, J. Edward "Jack" Berk shared the daunting task of building something from nothing.

"Here we were with founding Chancellor Dan Aldrich, looking across a sea of mud - not a building in sight," Jack remembers. "Aldrich would point to an area and say, 'Now here is where we'll put this school.' Well I can tell you he motivated many of us to help grow UCI into the highly ranked university it is today."

As UCI has grown, so has Jack and Adeline Berk's devotion to it, and they also have devoted significant resources to help the university blossom. Their contributions helped establish the J. Edward Berk Alumni Medical Education Center, a premier high-tech center incorporating the best in interactive medical instruction. And thanks to their charitable remainder trust, the center will have resources to serve UCI medical students for generations to come.

The Berk's trust pays an income stream to a family member for 10 years before distribution to UCI. "My attorney told me the trust is a great way to get tax savings while giving us a choice of how to direct our contributions," Jack notes.

A renowned gastroenterologist, Jack is the author of numerous publications. "I made it my policy to apply the income from my books and consultations for contributions to UCI," Jack says. "We're attached to UCI because we watched it grow from nothing into something - an A-1 university."