Planned Giving

Provide Support to the Claire Trevor School of the Arts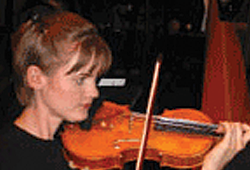 Buy and hold. That had been Jeff and Susan's strategy for accumulating a sizeable estate. They had invested when the market was much lower, and had fully depreciated their rental properties along the way. The capital gains taxes were going to be sizeable if they were to sell the properties. They had been thinking of making an investment in UCI's Claire Trevor School of the Arts, and decided to follow their accountant's advice and use their real estate to do it.
Because The UCI Foundation is a tax-exempt organization, they pay no taxes on the sale of appreciated properties. Jeff and Susan received a charitable income and estate tax deduction equal to the fair market value of the property, and UCI handled the listing, sale and all the hassles.
Long-time donors to the Claire Trevor School of the Arts, Jeff and Susan have found a way to support their favorite cause by helping fund the premier project of the school, the construction of the Arts Plaza by celebrated artist and architect Maya Lin. Once open, the Arts Plaza will be an outdoor gallery, performance space and learning space that presents the performing and visual arts to visitors of all ages. It is expected to be a campus landmark that will draw visitors from Southern California and beyond while providing opportunities for no-cost live performance, exhibitions and instructional activities in the arts. The Arts Plaza is a public/private partnership, with the greater part funded by the generosity and commitment of donors like Jeff and Susan.